We believe in being good citizens before anything else, and if we are successful in being good to our community that will ultimately reflect in the growth of the country. We are specialists in the transfer of knowledge from experts from around the world, to invest in the growth of biggest asset any nation has, its people.
We connect leading industry solutions to the Arab Market with the objective to ensure a technology transfer and a cultural exchange that helps ease the transformation process. The rate at which technological advancements are being made worldwide, there is a significant gap emerging between our adaptability and the rise in the technology. We want to reinvent how people share knowledge, collaborate and help bridge the gap between technology and our adaptability.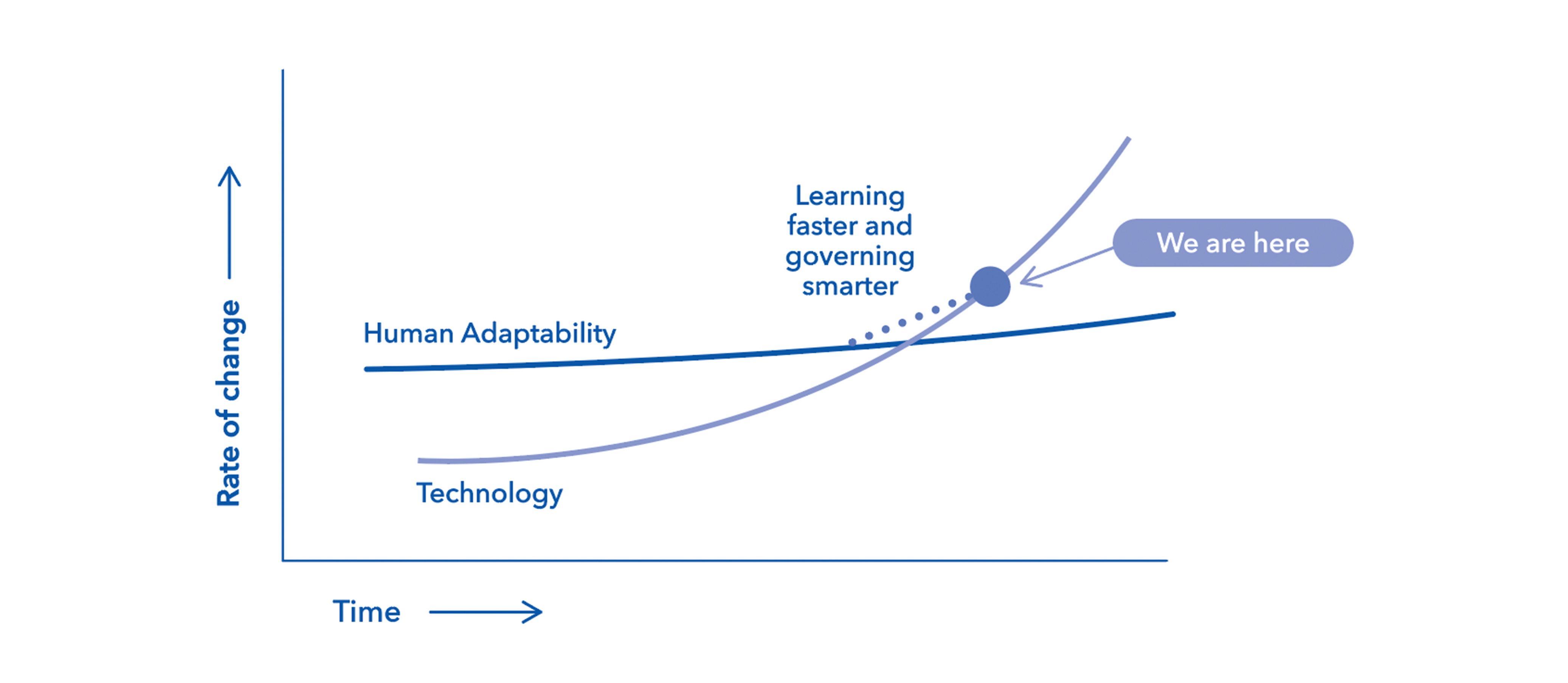 Illustration from Thomas Friedman's Learning Faster and Governing Smarter: Astro Teller
"Technology is accelerating faster than our ability to adapt. We can catch up."
We are personally accountable for delivering on our commitments. We don't partner with organizations around the world, but collaborate and work together with them in order to best ensure that we are part of the process in all aspects.
We believe ourselves to be avant-garde, and focus on building collaborations, putting in a lot of effort in finding promising opportunities that meet our clients' needs and desires.
Gaining and maintaining trust is our highest priority; therefore, we always make sure to provide the best service and pricing criteria.
"Learning Faster and Governing Smarter."
Our management and employees' cooperation make us stand out, sharing expertise, knowledge and skills; that creates a healthy working environment raising flags of integrity, creativity, teamwork & quality.
Our team is multicultural and that gives us know-how about the global market.
TEAM WORK, MAKES THE DREAM WORK!
Meet our amazing team members.
NADA AL MUTAIRI
Managing Director